L290 MODEL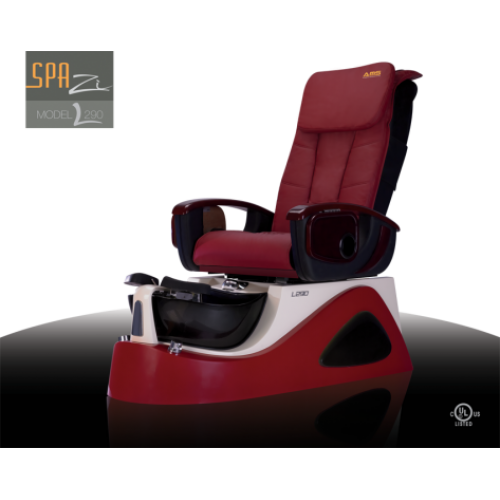 A lift-up arm with built-in collapsible tray, crystal bowl, and all operational button with in the arm reach. A comfortable spa for the client, and a convenience unit for the technician.
---
SPECIFICATION
Dimension: (With seat back)
54"L x 26"W x 52"H
Net Weight:
252 LBS
Shipping Weight:
302 LBS
Capacity of Tub:
5 US Galons
Spa Base:
Fiber Glass with PolyCrystal bowl
Power Source:
120V AC, 12 Amp, 60 Hz
220-240 v AC, 12Amp, 50 Hz ( For Europe & Australia)
UL certified
---
FEATURES
Fully automatic massage system
Both the left and right armrests lift up for easy access.
Automatic Seat Forward/Backward, Backrest reclining
Pipe-less whirlpool jet
Adjustable footrest
LED spa light integrated into tub
Leather upholstery.
Features and price are subject to change without notice.
---
COLOR OPTIONS
Easily to replace your old, worn-out leather set ( pillow, backrest cover and seat cover) with a new, beautiful and stylish set from the collection of 10 colors. This economical option gives your salon a quick, easy and new stylish look that matches your new setting or the season. ORDER YOUR EXTRA LEATHER SET TODAY.