VOLCANO LAVENDER GREEN TEA & ALOE VERA (36 BOXES/CASE)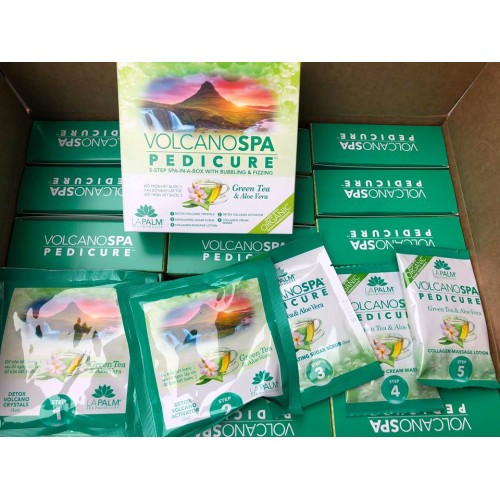 Relax and rejuvenate with La Palm Volcano Spa, a new luxury spa experience in a single-use pedicure treatment. Add Step 1 and Step 2 to the spa water to experience the bubbling volcano eruption.
Each packet is individually filled with the precise amount of product for a single pedicure.