GEL POLYGEL MASTER KIT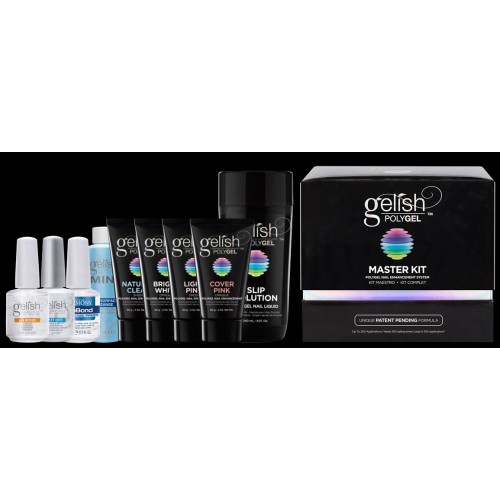 Includes Natural Clear,
Bright White,
Light Pink and Cover Pink,
8oz Slip Solution,
Multi-Purp
Tool, and 4 Tube Keys
Step 1
Squeeze, slice, and roll.
Squeeze just the right amount of PolyGel out of the tube, slice product with your multi-purpose tool. Roll onto nail.
Step 2
Using your brush and a small amount of Slip Solution shape product into place. Use with a short square, firm synthetic brush.
Step 3

Cure 30 seconds in 18G LED Light