GOOD SEED - OLIVE 30.oz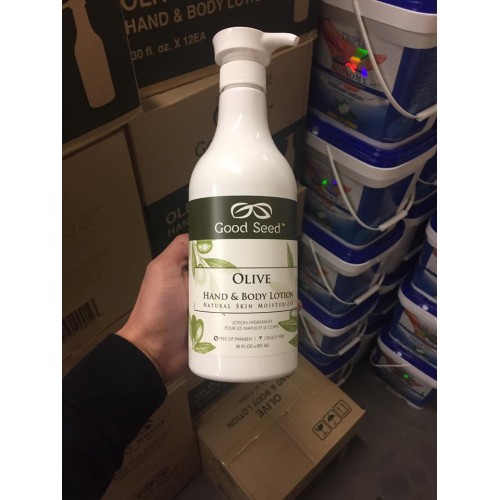 GOOD SEED - OLIVE 30.oz
Brief Info: Olive Lotion is enriched with olive oil and tea tree extract, which helps to protect skin from skin aging due to it's vitamin E and fatty acid properties.
Directions: Gently massage the lotion into your skin. Use extra for dry areas to leave skin soft, moist and silky smooth. Apply daily to maintain radiant skin and awesome smell.
Sizes: Do you want to give a gift? Or do you want to leave a small bottle at your workplace? We have several different sizes to fit your lifestyle.