GOOD SEED - CITRUS & GREEN TEA 30.oz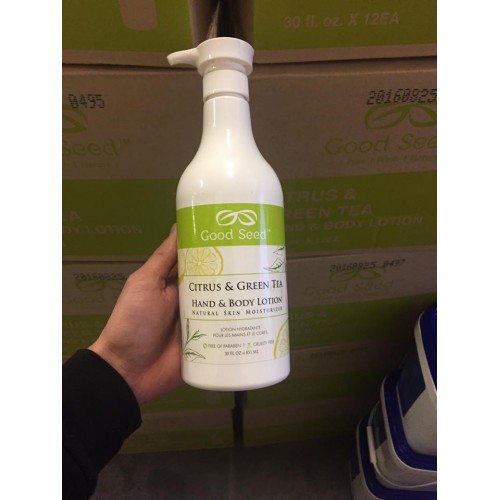 GOOD SEED - CITRUS & GREEN TEA 30.oz
Brief Info: Citrus & Green Tea Lotion is enriched with grapefruit seed extract and tea tree extract. Grapefruit seed extract promotes the healing of wounds and scar tissue and it also acts as an anti-fungal agent.
Directions: Gently massage the lotion into your skin. Use extra for dry areas to leave skin soft, moist and silky smooth. Apply daily to maintain radiant skin and awesome smell.
Sizes: Do you want to give a gift? Or do you want to leave a small bottle at your workplace? We have several different sizes to fit your lifestyle.