GOOD SEED - AVOCADO 30.oz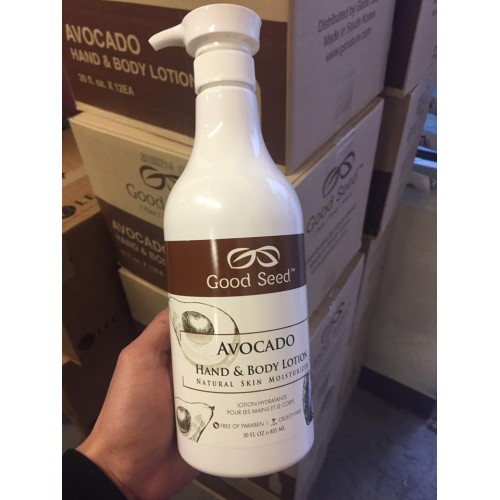 Brief Info: Avocado Lotion has combined avocado oil with various berry extracts that will leave your skin with a velvety feel. Avocado oil contains collagen producing omega-3 fatty acids and vitamins A, D and E that deeply moisturizes the skin.
Directions: Gently massage the lotion into your skin. Use extra for dry areas to leave skin soft, moist and silky smooth. Apply daily to maintain radiant skin and awesome smell.
Sizes: Do you want to give a gift? Or do you want to leave a small bottle at your workplace? We have several different sizes to fit your lifestyle.