Dipping tray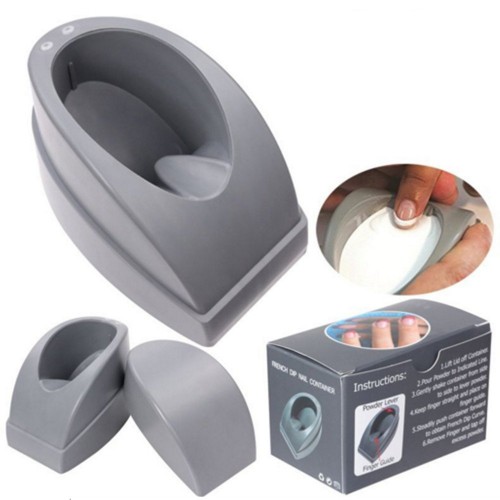 ♥♥♥French Manicure DIY style (with Instruction on its Package)- This Dipping Powder Mold with the finger guide and sponge non-slip bottom is the best way to easily achieve a professional white smiling line, perfect French manicure DIY style.

Making French Manicure Ever-Long- With the mold, your Beautiful Smiling French Tips last around 2 weeks without any crack. Light weight, portable. Durable to use for a long time.

♥♥♥Saving Time & Money- No Time or Expensive to Nail Salon for Manicure? By using MAKARTT French dip container, you can master and perfect the French curvature with every application, only need few minutes, very easy and creative, saving so much Time and Money.