Leather Look Cover Appointment Books Refillable | Beige-Tan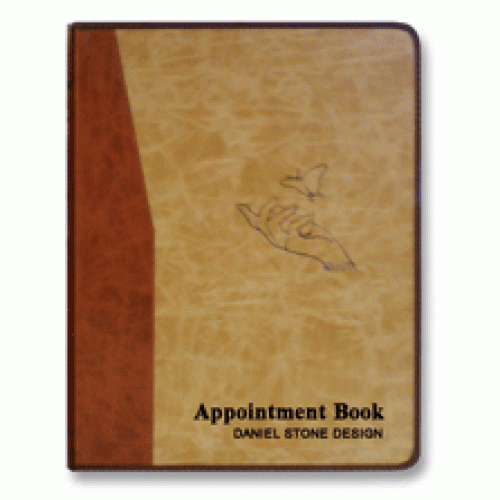 Looking for a appointment book that is easy to clean, extremely durable, and costs surprisingly less than most other appointment book.Our Leather Look Cover Appointment book vinyl covers are extra thick with stitched border and refillable 200 pages included. Fine quality appointment book features selected paper of heavy and white stock, and beautiful cover design. Time column ranges from 8 am to 8 pm with 15-minute division. Column header contains date and name of stylish blocks.
4 Column Refillable Leather Appointment Book
Size: 9.1" Wide x 12.4" High x 1" Thick.
4-columns.